News Articles
Articles posted here are for the use of our clients to get quick self help answers to questions and simple solutions to problems. News reports are not necessarily the opion of our company but for reference only. We don't provide any guarantee that solutions posted or referenced will work for your situation and that you should use them at your own risk. None of the information posted should be used for illegal practices.
I use to be a frequent visitor to CNET for downloads of trial software and in some cases updates to software which I purchased previously. After my last encounter with CNET I have to recommend to all my clients to stay away from any download from CNET for risk of downloading any number of malware and garbageware onto their computers.
There are allot of good free applications that many of us in the IT field like to use. CNET has been in the past one of the great locations to easily find the utility application you need when you don't have it readily available. We make it a habit to discourage most end users from using any Windows or Mac based tool that can be downloaded from the Internet unless they have extensive experience and intimate knowledge of the system the are using it on. A backup is always a best practice before installing any software.
Client's Macbook Pro 8 installed with OS X 10.7.5 Lion would boot up with out any chime, display the user login, but the cursor would just spin without completing the login process.
The client didn't have a backup so our first goal was to get a backup of the drive. That proved a bit of a challenge as it would not mount under any other system prior to v10.7.5. The system booted fine into the Disk Recovery partition, which allowed the disk repair to be run, however it found no issues.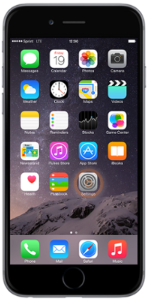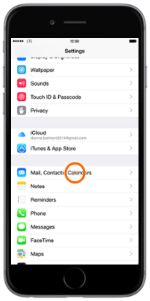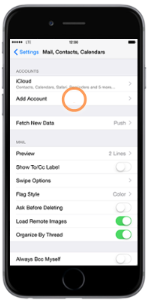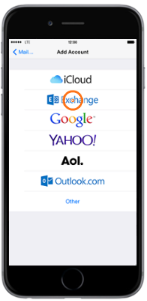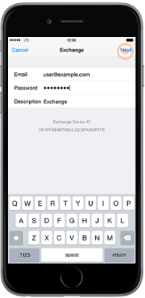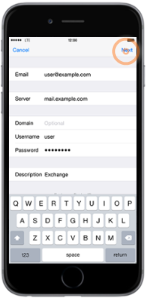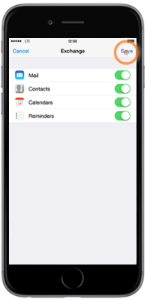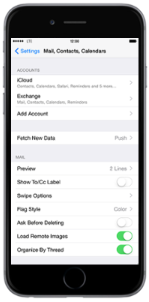 One of the most common questions we get regarding mobile devices is how to setup an Apple iPhone with access to a corporate Microsoft Exchange mail system. This doesn't have to be a local system, it could be a hosted cloud Exchange server as well. Many people often will use a POP connection but this really doesn't allow the mobile device to exploit the full capabilities of the Microsoft Exchange services such as synchronizing contacts and calendars. So, get the full benefit of Microsoft Exchange by using the Exchange mail connector on the mobile device.
There are a couple of pre-configuration steps that you may want to take, especially if you have moved your Exchange service to a different hosting provider.
The default method for removing Webroot SecureAnywhere on an Apple system may not work if the Secure Anywhere application is running and there is no icon in the menu bar. The only option for removal is a completely manual process involving the use of the Terminal session on the Mac. Following these steps should allow you to remove the Webroot Secur...
A client gave us a MacBook Pro Mid 2009 that had some issues booting. The MacBook had El Capitan installed but it would not reinstall. After backing up the user files we then attempted to perform a recovery which attempted to restore the system to Yosemite, but that failed as well. Out of a last resort we had a copy of Snow Leopard v10.6.0 that we were able to use to reformat the drive and then install the OS. Here are the remaining steps we took to get the system retored to El Capitan.
It is important to remember that when installing any Mac OS that you don't have any non-Apple peripherals connected such as a mouse or keyboard as these will often cause the install to fail.
Upgrade from v10.6.0 to v10.6.8 this is the base version needed prior to installing El Capitan.
Update the v10.6.8 which will then install the App Store tool.
Go to the Apple web site to "Get El Capitan from the App Store"
https://support.apple.com/en-us/HT206886
Scroll down the page to find the link "Get OS X El Capitan". You can try this direct link.
https://itunes.apple.com/us/app/os-x-el-capitan/
Click the Get button in the upper left of the page.
You will now need to enter your Apple ID and password to continue.
The install will begin, it is about 6.21 GB and may take an hour or more to complete depending on your Internet connection speed.
Once the install completes and the computer reboots, the system should now have El Capitan.
 We hope that this information is helpful. Please let us know how this has helped you or if you have additional questions. As always Firestone Technical Resources, Inc. is here to help with your computer support issues - "Providing personal service for your impersonal technology."
By accepting you will be accessing a service provided by a third-party external to http://icomsimulations.com/joomla/firestonetechresources/